Oil Service
Full synthetic motor oil Honda
Oil is the lifeblood of your engine. Lubricates and protects the engine moving parts to keep things running smoothly. Synthetic oils are produced without the types of chemical compositions found in conventional oils, which contribute to oxidation of the oil and sludge buildup. Full synthetic oil Honda engine is specially developed for Honda vehicles, to enhance the performance of the engine in extreme temperatures or under severe driving conditions.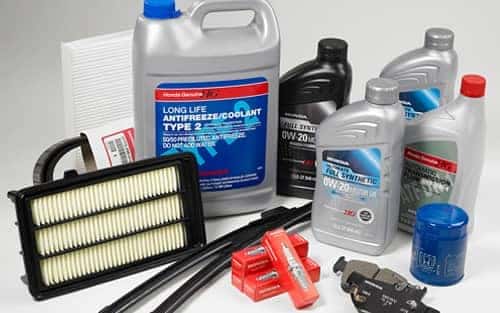 ---
---
Why repair your vehicle at a Honda dealer?
Courage and confidence
Honda dealers strive to offer the same things that people choose a Honda vehicle, including reliability and value. The Parts and Service Department is committed to earning your loyalty each time you visit and help prolong the life of your vehicle.
Honda Professional
Our Service Staff is comprised of trained professionals who are committed to providing the best service to the customer, and updates its processes with technical training. In addition, we combine this with updated technical resources, specialized processes, tools specific to the model and year of your car, and the right people to help keep your Honda as nice as possible.