Battery
Honda Original Battery
The battery supplies power to the starter and fuel system of the vehicle when you start the vehicle.
It also supplies electricity when the engine is off to feed the onboard electronics such as door locks, lighting input clock and security system.
While the engine is running, the battery also protects sensitive electronic system board current or voltage spikes.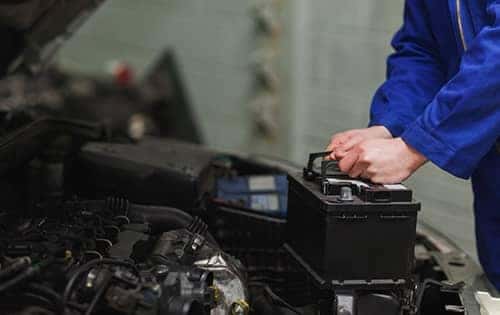 ---
Why Repair Your Vehicle at A Honda Dealer?
Warranty Coverage
A Honda original battery, is covered for 100 months by the Honda dealer. During the first 36 months, we will replace a defective battery free of charge, either by battery or by labor or installation. During the remaining 64 months you will receive a credit for buying a new battery according to age and based on the current selling price.
Courage and Confidence
Honda dealers strive to offer the same things that people choose a Honda vehicle, including reliability and value. The Parts and Service Department is committed to earning your loyalty each time you visit and help prolong the life of your vehicle.
Honda Professional
Our Service Staff is comprised of trained professionals who are committed to providing the best service to the customer, and updates its processes with technical training. In addition, we combine this with updated technical resources, specialized processes, tools specific to the model and year of your car, and the right people to help keep your Honda as nice as possible.